Properly preparing your home for sale is one of the best ways to make a favorable impression that will help it sell more quickly and for the best price. We can help you stage your home but there are a lot of things you can do yourself, both before and during showings, to improve its appeal. For instance, when preparing your home for sale, think about why you fell in love with your home in the first place, and what you still love about it. Did the entryway feel particularly welcoming? Do you love the flow of the living spaces? Perhaps it's how the sunlight pours into the kitchen? Enhancing and highlighting these details can help evoke the same feeling for prospective buyers.
Here are more quick tips:
Turn on all interior lights, even during the day, and exterior lights at night.
Make the temperature comfortable—approximately 68 degrees.
Keep pets in a separate area, and change litter boxes daily.
Put money and other valuables away and out of sight.
Keep curtains, drapes and shades open.
Open all doors inside the home, except closets.
A buyer will likely spend more time previewing your home if you're not there.
If you can't leave the home, try to stay out of the way, and keep children quiet and out of the way.
Don't precede or follow potential buyers through your home.
Let the sales associate show and sell your home
Posted on February 27, 2015 at 4:43 pm
Internet Coordinator
Posted in
Selling your Home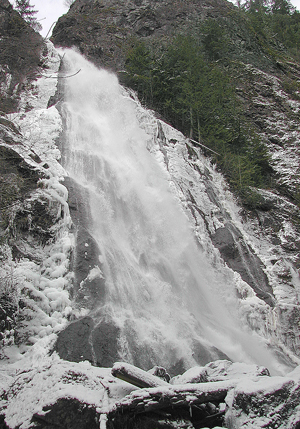 Hiking in the winter at Hood Canal offers hikers spectacular views on crisp, sunny days from the trails of Mt Zion, Mt Townsend, Mt Walker, and Mt Ellinor.
But even cloudy, misty days offer the benefit of less people and choosing hikes with waterfalls and moss covered trees: Dosewallips River hike, Steam Donkey trail, Murhut Falls, Lena Lake, and Staircase.
Use the hiking guide at wta.org and choose the east Olympics region for more hiking options.