Before the wet and cold weather arrives, makes fall the best time to tackle home maintenance projects that are vulnerable to the weather.
For ideas, check this list of the top things to take care of before the bad weather sets in: The List
Even the best handyman or woman doesn't know it all. So we've put together a list of local service providers that may be able to help: Service Providers
Of course, you can always search the internet for fixit tips and home maintenance "how-tos" We've put together some popular ones below.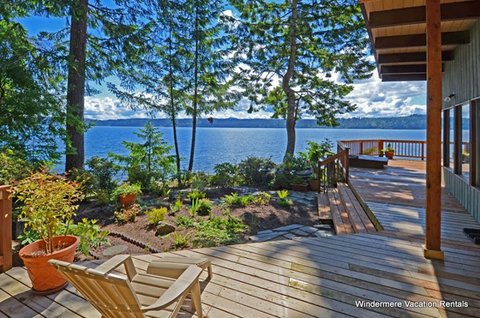 According to the National Association of Realtors annual Vacation and Investment Home Buyers Survey for 2014, vacation home sales increased by a whopping 57% over 2013. It states demand is particularly high among baby boomers who are prepositioning for retirement.
We can relate! Hood Canal has always been a vacation home/second home market. Not only because of the beautiful water and mountain setting which offers so much in the way of outdoor activities. But also because it's only two hours from major metropolitan areas. It's easy to get here for weekend getaways.
And those that decided to move here full-time find, like many of us, that being only a couple hours away from Seattle means you can still go to Seahawk, Mariner and Sounder games, concerts, operas or other major events. Many times we rendezvous with old friends in Seattle by leaving our car in Bainbridge Island or Bremerton and walk on the ferry to go to Pike Place Market or catch a bus or train to other destinations.
Here is a link to the National Association of Realtors article and Infographic: Vacation Home Survey. If you are considering buying or selling a vacation rental, its sure to be of interest to you.
Posted on June 5, 2015 at 11:57 am
Internet Coordinator
Category:
Uncategorized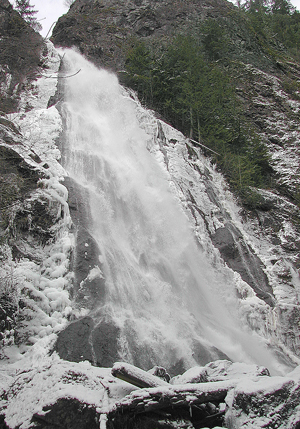 Hiking in the winter at Hood Canal offers hikers spectacular views on crisp, sunny days from the trails of Mt Zion, Mt Townsend, Mt Walker, and Mt Ellinor.
But even cloudy, misty days offer the benefit of less people and choosing hikes with waterfalls and moss covered trees: Dosewallips River hike, Steam Donkey trail, Murhut Falls, Lena Lake, and Staircase.
Use the hiking guide at wta.org and choose the east Olympics region for more hiking options.