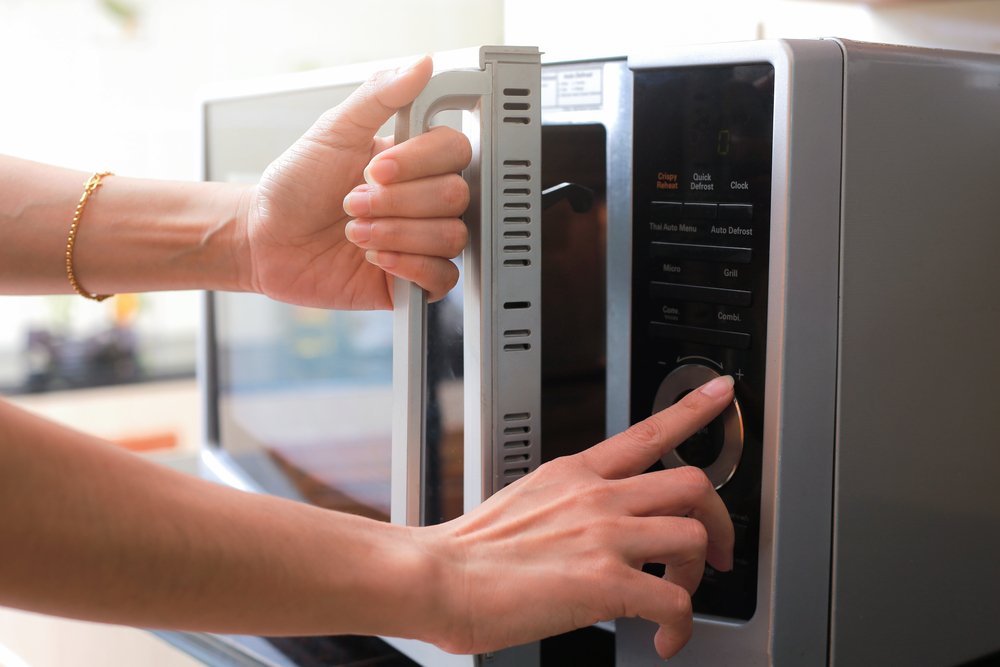 13 Appliance Tips & Hacks for Household Chores
Posted in The Home Depot and Living by Donna Smallin Kuper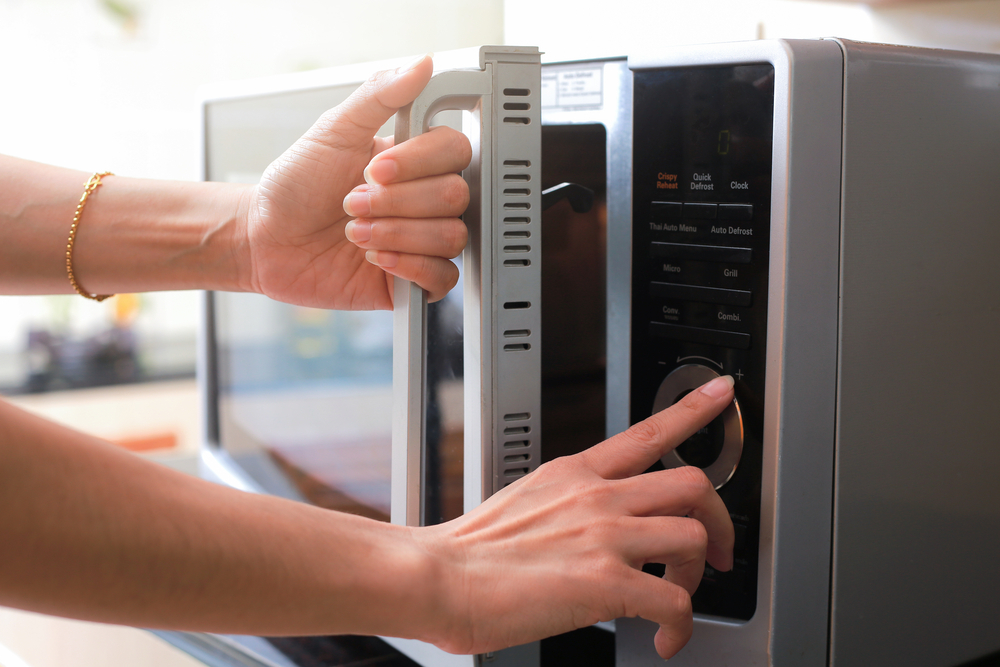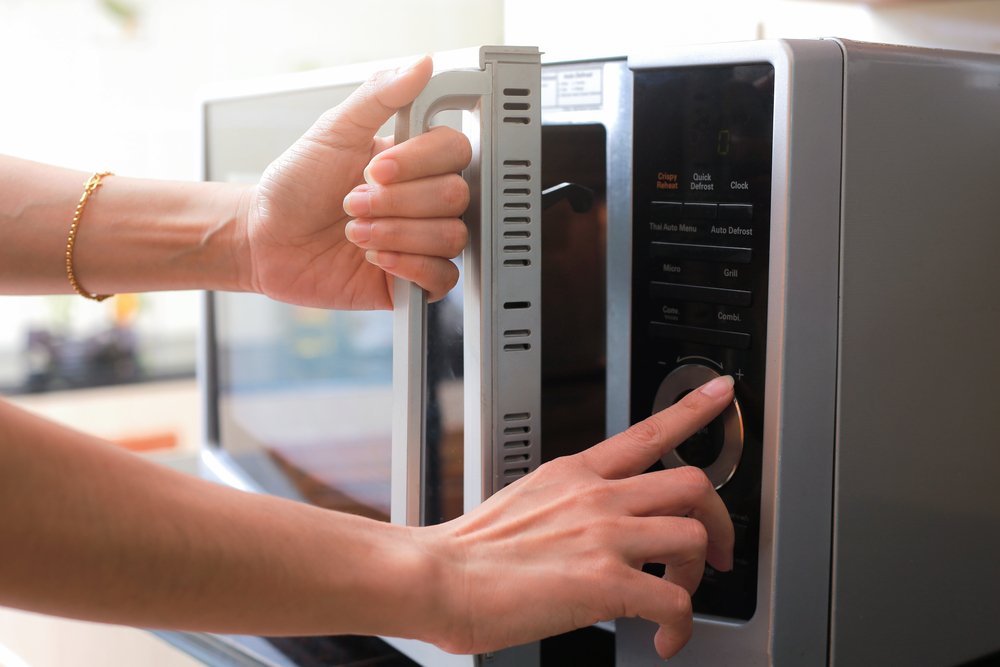 Modern home appliances make our lives so much easier: They tackle dreaded household chores, saving us time and effort. There are lots of ways to use them, however, that you may not have thought of before. From cleaning your ceiling fixtures in the dishwasher to vacuuming your pet, here are 13 little-known tricks for getting more than your money's worth from your appliances.
Sanitize small toys and more. Use your dishwasher to wash and sanitize teething rings, small plastic toys, mouth guards, and even baseball caps. Place items on the top rack and run the dishwasher as usual with detergent (without any dirty dishes). Put smaller items in a small mesh laundry bag so that they don't move around.
Clean ceiling fixtures. At least once or twice a year, remove and clean your glass ceiling fixtures and light covers in an empty dishwasher. Run the machine on the normal cycle.
Eliminate wrinkles from clothing. To smooth out wrinkled clothes or linens left too long in the dryer, toss a damp, lint-free cloth in with them. Run the load on the lowest setting for 10 to 15 minutes. Newer dryers also feature a steam setting that removes wrinkles and refreshes clothing between wears.
Disinfect sponges and dishcloths. Kitchen sponges and dishcloths contain billions of germs. Clean and disinfect them daily by zapping them on high in the microwave for 2 minutes to kill germs.
Freshen up your curtains. Vacuum heavy drapes with the upholstery attachment. Use the dusting brush attachment for lighter drapes. Wash sheer curtains in the washing machine on the delicate cycle, then hang them up while they're damp to prevent wrinkles.
Remove wax from fabric or carpet. To get rid of wax on a tablecloth, place it in your freezer until the wax is hard. Then put a flat paper bag over the wax and another under the fabric. Iron the top bag with a medium-hot iron until all the wax transfers to the bag. To remove wax from a carpet or rug, place an ice pack on the spot until the wax hardens. Shatter the wax and vacuum up the chips.
Clean baseboards. Dusting baseboards can be a backbreaking chore. Use your vacuum cleaner and the dusting brush attachment to avoid having to bend down. Do the same to clean chair and table legs.
Organize your fridge. Use the built-in features of your refrigerator to organize food by category. Designate certain shelves or areas for leftovers, preferably front and center, so you don't forget they're in there. Use special-purpose bins for their intended use: crispers for vegetables, deli trays for deli meats and cheeses, cold storage trays for meats. Newer models also feature convertible cooling zones to keep food fresh.
Dust blinds. Extend the blinds fully and turn the slats to the closed position. Use the dusting brush attachment on your vacuum cleaner to clean the slats from top to bottom. Then open and reclose the slats in the opposite direction and repeat the process.
Clean your microwave. The best time to clean your microwave is immediately after using it. Thanks to residual steam, all you have to do is wipe it out with a paper towel or damp sponge. To clean old messes, microwave 2 cups of water on high for 5 minutes. The steam will soften cooked-on spills, which you can wipe off with a paper towel or cloth.
Exterminate dust mites. Dust mites live off human and animal dander and other household dust particles. They thrive in sofas, carpets, and bedding. Use the upholstery attachment to vacuum your mattress and upholstered furniture regularly to minimize dust mites. Be sure to empty the canister in an outdoor trashcan.
Groom your pet. If your dog or cat doesn't hide when you get out your vacuum cleaner, try using the dusting brush attachment to brush your pet. It's a gentle way to collect shedding fur.
Remove grime from shower liners. Wash plastic shower curtain liners in the washing machine with hot water and detergent on the regular cycle. Throw in a small bath towel to help "scrub" mildew and soap scum off the liner. Then rehang the liner and let it air-dry.
Organizing and cleaning expert Donna Smallin Kuper writes for The Home Depot about easy organization hacks, including the best ways to use your appliances.
This article is editorial content that has been contributed to our site at our request and is published for the benefit of our readers. We have not been compensated for its placement.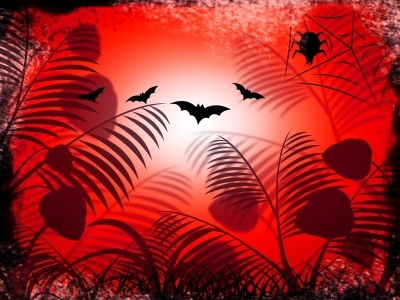 It's almost Halloween; the time of year when people decorate their homes with haunting embellishments and spooky décor. Bats, spiders, and rodents are all good and fun when they're made of plastic, but when you have the real thing taking up residence in your home, it's no treat. Here are some tips for making sure these frightening critters don't make your house their permanent home.
Blood Suckers
While they may not turn into vampires in real life, preventing a bat infestation is actually good for your health. That's because bats are a known carrier of rabies and an accumulation of their droppings can cause lung problems in humans. Bats can enter your home through holes less than an inch wide, and when they do, they often find the attic to be very accommodating to their needs. So, how do you keep them from settling in? Start by checking your roof and siding for any gaps. Check your attic for any signs of infestation, including: brown stains around any openings in your siding or roof (from oil on their skin), droppings, or strange sounds coming from the attic. Ghosts aren't the only ones who like it up there.
To prevent or rid your home of bats follow these tips:
Get rid of the bats now, so they can find alternative shelter before hibernation season in the winter.
Check with local pest control companies; in some states it is illegal to exterminate bats.
Locate the point of entry.
Hire a professional to evacuate the bats.
As mentioned above, bats can cause health problems; hire a professional who has experience and the right equipment. There are humane options available.
Prevent re-entry by sealing any openings.
Use mothballs to prevent re-nesting. Bats have a tendency to return to previous nesting sites, so this may need to be repeated.
Creepy Crawlies
In lists of common phobias, more than thirty percent of adults report fearing spiders, right behind public speaking and death. Most spiders that you find in your home are perfectly harmless; however, that doesn't mean you want to share your space with them. To be on the safe side, there are some measures you can take to protect yourself from our little eight legged friends. Even a bite from a harmless spider can cause infections with itchy, red skin. In most cases, it can be treated by washing it with cool, soapy water, elevation, and an ice pack. Of course, if it shows signs of getting worse, your next step should be calling your doctor. Spider varieties that you should avoid include: Hobo spiders, Black Widows, Brown Recluses, and the Yellow Sac spider. These spiders are poisonous and can cause a number of symptoms from vomit to necrotic lesions. According to experts, spiders very rarely cause death in humans; however, if you are bit by a venomous spider you should seek immediate medical attention (and bring the spider remains with you, if possible).
Here are some tips to reduce spiders in your home:
Kill spiders on sight.
Place non-poisonous spider traps with non-toxic attractants and glue in areas where spiders are commonly found and in corners.
Be careful with common insect repellent and spider sprays, these can be toxic and harmful to children and pets.
Spiders can be deterred with essential oils: lavender, chestnut, clover leaf, and coconut.
Use ultrasonic devices.
Rodents:
The most effective way to prevent mice and rat infestation is to keep them out of your home in the first place. Mice can get through a gap as small as a quarter of an inch, so thoroughly inspecting the foundation and interior of your home for entrance points and sealing any cracks or holes is a great way to start. Rodents are also excellent at tracking food sources. Keep all food, including pet food and pantry items in secure bins and jars.
If you have found evidence of mice or rats (generally droppings or urine) take caution. Rodent secretions can be hazardous, and can spread salmonella or hanta virus. There are multiple methods for removing rodents from your home, including traps, poison bates, electronic and sonic devises and, a house cat, or professional exterminator.
If you are getting rid of the critters on your own you will want to follow these steps:
Identify their food source(s), entry points, and common routes around and through your home.
Remove food source with secure packaging that cannot be chewed through, such as glass containers.
Seal all entry points with wire mesh.
Place sonic devises, traps, poison, or other deterrents in the pathway of the rodents.
Use caution, make sure poison or exposed traps are not accessible to children or pets.
If you find urine, droppings, or a dead mouse you will want to spray the surface and mouse with a bleach/water solution. Using gloves and a face mask, remove the rodent and wipe all surfaces.
If you have identified a large quantity of rodents, contact a professional for removal and clean up.
You may need to take extra measures to ensure the removal is permanent by changing components of your back yard, replacing siding, or upgrading building materials to prevent outdoor nesting and re-infestation.
Image courtesy of Stuart Miles at FreeDigitalPhotos.net