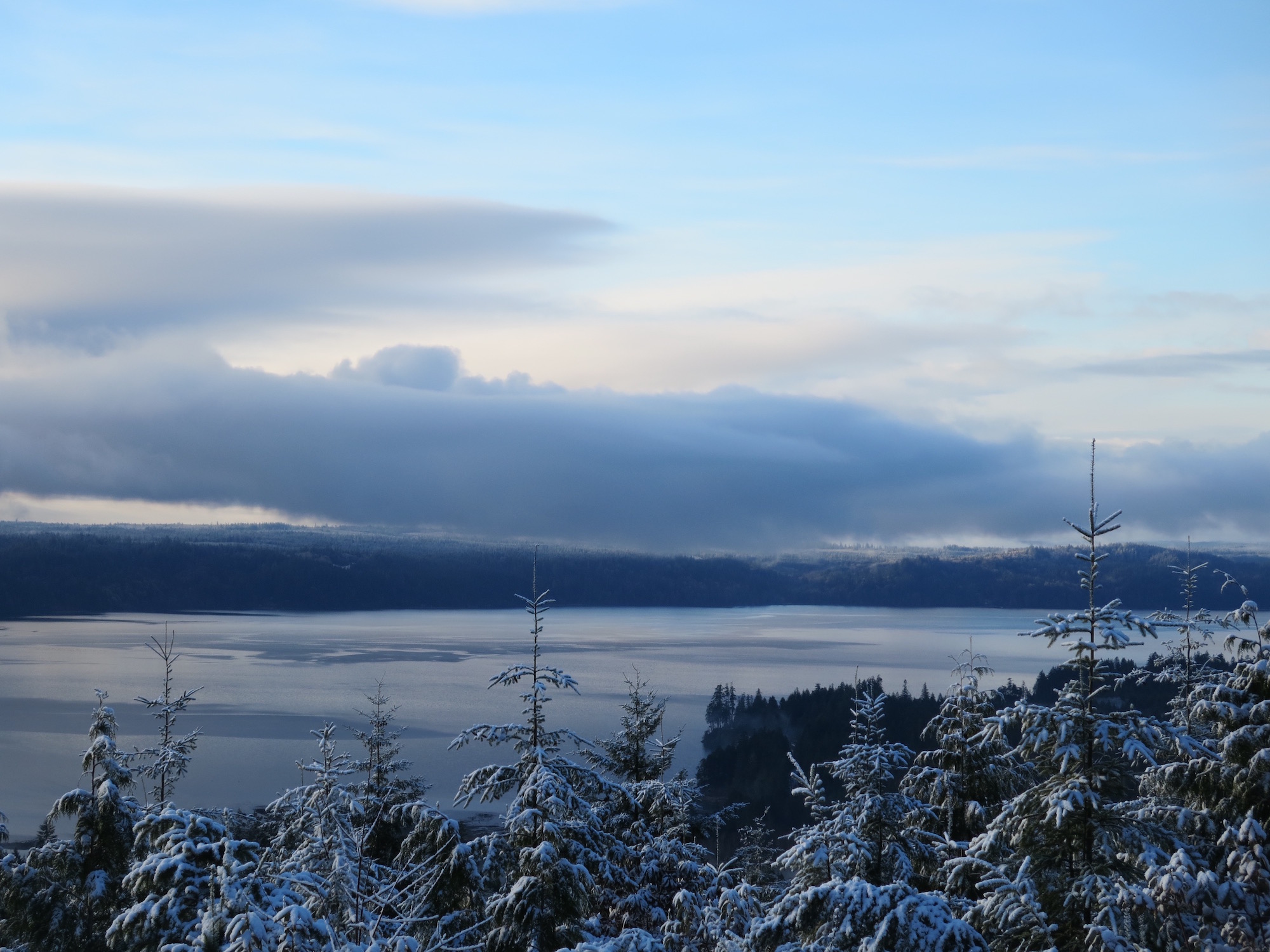 Weather in early spring can be a fickle beast, and sometimes keeps us from enjoying the beauty of the Hood Canal region.
Hoping to get a clear sunny day for a mountain hike, a warm day to go clamming or work in the garden, a calm day to take the boat out, or a clear night to have a campfire and view the stars,  we sometimes curse the beast! Maybe it just feels worse this year because February and March were more rainy than normal.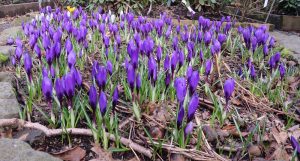 But just like the movie, the secret to welcoming the beast is to accept it for what it does; creates Snow-capped Olympic mountains, cascading waterfalls, rainbows, and the lush Olympic Forest with all its inhabitants.  Including Skunk Cabbage as long as its down-wind.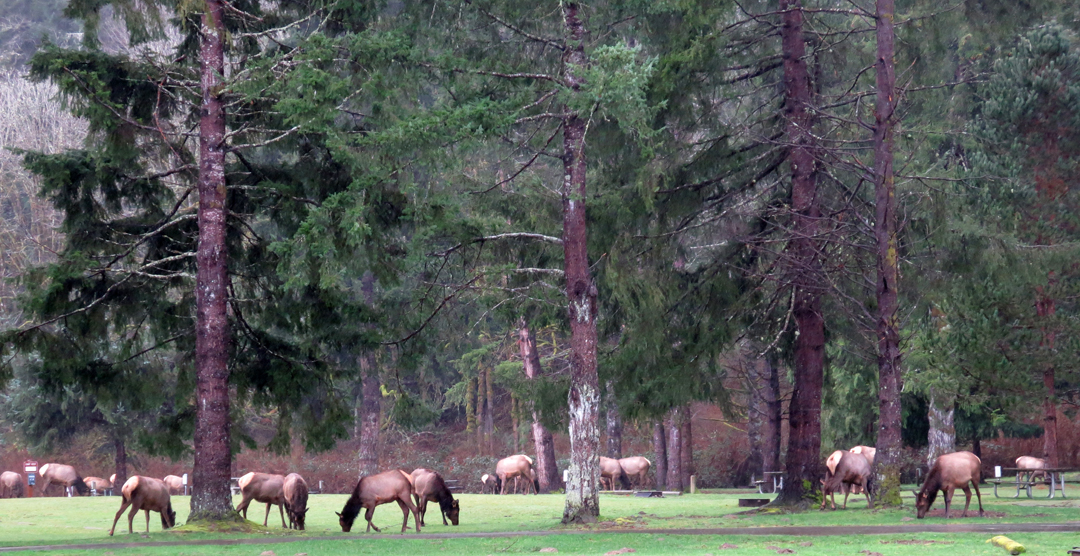 Winter days at Hood Canal can be cold and clear, making for wonderful hiking.  The summer crowds are gone and the local elk can often be seen.
On the flip side, winter storms come through whipping up whitecaps on Hood Canal and sometimes hammering us with rain.  This is a great time for inside home projects, like Artfully Organizing your Bookshelf.  When you are done with that, put you feet up and enjoy a good book…
Looking for inspiration for a new read? My go-to places are:
Amazon.com
The Library and Overdrive
Barnes and Noble
Goodreads.com
Audiofilemagazine.com
Kirkusreviews.com
Before the wet and cold weather arrives, makes fall the best time to tackle home maintenance projects that are vulnerable to the weather.
For ideas, check this list of the top things to take care of before the bad weather sets in: The List
Even the best handyman or woman doesn't know it all. So we've put together a list of local service providers that may be able to help: Service Providers
Of course, you can always search the internet for fixit tips and home maintenance "how-tos" We've put together some popular ones below.
Hiking in the winter at Hood Canal offers hikers spectacular views on crisp, sunny days from the trails of Mt Zion, Mt Townsend, Mt Walker, and Mt Ellinor.
But even cloudy, misty days offer the benefit of less people and choosing hikes with waterfalls and moss covered trees: Dosewallips River hike, Steam Donkey trail, Murhut Falls, Lena Lake, and Staircase.
Use the hiking guide at wta.org and choose the east Olympics region for more hiking options.